Erika Ensign
Podcasts hosted by Erika Ensign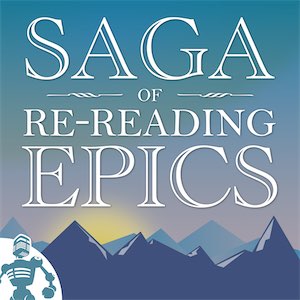 Saga of Rereading Epics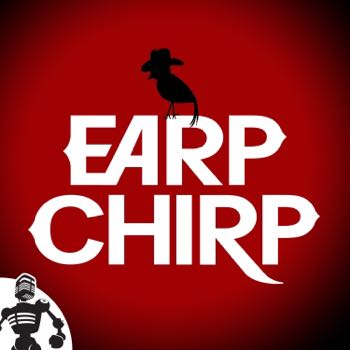 Earp Chirp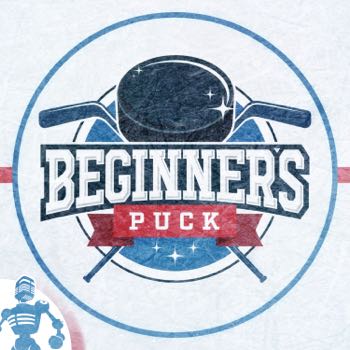 Beginner's Puck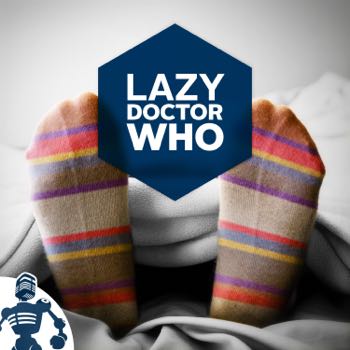 Lazy Doctor Who
Guest Host
610: Doctor Who S12E4 review: "Nikola Tesla's Night of Terror"
438: In The Village: Teaser - The Prisoner (2009)
383: In The Village: "Fall Out"
377: In The Village: "Once upon a Time"
373: In The Village: "The Girl Who Was Death"
370: In The Village: Nicholas Briggs Interview
367: In The Village: "Living in Harmony"
365: In The Village: "Do Not Forsake Me Oh My Darling"
360: In The Village: "A Change of Mind"
358: In The Village: "It's Your Funeral"
353: In The Village: "Hammer into Anvil"
350: In The Village: "Checkmate"
347: In The Village: "Dance of the Dead"
342: In The Village: "Many Happy Returns"
337: In The Village: "The General"
328: In The Village: "The Schizoid Man"
322: In The Village: "Free For All"
315: In The Village: "A. B. and C."
309: In The Village: "The Chimes of Big Ben"
304: In The Village: "Arrival"
292: In The Village: Introduction
173: We Don't Need No Stinking Badgers
151: I Learned the Truth at Seventeen
128: Who Is Lamargine Gumbody?
114: I Believe In The Juicy Rooster
72: You're Rolling Like Terrible People
63: "Blade Reforged" by Kelly McCullough
62: The Nightshades Series by Melissa F. Olson
61: "Fireheart Tiger" by Aliette de Bodard
60: "Tea and Sympathetic Magic" by Tansy Rayner Roberts
59: "Brightfall" by Jaime Lee Moyer
56: "Broken Blade" by Kelly McCullough
55: "Guns of the Dawn" by Adrian Tchaikovsky
54: "Beneath the Rising" by Premee Mohamed
39: "His Majesty's Dragon" by Naomi Novik
35: "Terminal Alliance" by Jim C. Hines
34: "Spirits, Spells, and Snark" by Kelly McCullough
30: "Magic, Madness, and Mischief" by Kelly McCullough
29: "Hidden Sun" by Jaine Fenn
27: "Crimson Frost" by Jim C. Hines
26: "Children of Time" by Adrian Tchaikovsky
24: "Love and Romanpunk" by Tansy Rayner Roberts
23: "Embers of War" by Gareth L. Powell
22: "Record of a Spaceborn Few" by Becky Chambers
15: "Girl Reporter" by Tansy Rayner Roberts
14: "Summer in Orcus" by T. Kingfisher
Guest Panelist
614: Eternal Spotlight of the Sunless Mind
611: Distributed Disinterested Dystopia
607: I Regret So Many Great Movies
602: The Show You Think You Saw
600: The Machine Was a Vampire
595: I Didn't Have a Tab - The Best of 2021
590: The Car Explodes In Midair
583: Could They Reboot 'Supernatural'?
577: Robot Monster Truck Rally
571: You Paint Mushrooms Beautifully
551: Transdimensional Tech Warlord
547: Catching Up On Stuff - The Best of 2020
545: Chekhov's Disappearing Pig
533: Confiscate the Trumpeter's Mute
527: Quantum Physics Training Montage
501: The Kickstarter of Space Exploration
500: Amalgamated Zeppelin Monocle Company
495: Congratulations, You're All Pregnant - The Best of 2019
491: The Yellow Ones Don't Stop
488: What If Romeo and Juliet Were Terminators
485: Iterative Movies Are My Jam
454: I Wrote a Letter to Myself
453: Turn Left at the Asteroid
452: Parties for Time Travelers
447: Look at Potatoes Differently
440: Full Disclosure - The Best of 2018
438: There's a World of Biscuits
434: All Wormholes Go to Heaven
425: Congratulations! You're Dead in Space
412: His Books Are Like Popcorn
408: Sometimes You Need a Wookiee
401: He Uses His Powers For Evil
399: We Endured It, You Adored It
398: Apart From All the Skiing
390: Ice Cream Headache from the Future
387: Good Job, Jerks - The Best of 2017
379: High Fantasy with Muppets
377: Kids Love the Kaiser (An Autumn Reading List)
371: Grandpa and His Musical Friends
369: We've Eaten All the Vegetables
359: I Tried to Quit This Book Twice
340: Give the Robots Some Time
333: That's How It Works: 2016 Year in Review
315: Show Some Respect for the Chimp
300: The Incomparable Is People
292: I Have an Appointment with the Tholian Ambassador
291: I Like Complicated Books, Glenn
288: I Wish I Was Back in Norway
283: The Stars Look Very Different Today
281: I Love a Lot of Awful People - The Best of 2015
272: Laid a Lot of Foundations
268: Let's Hear It for Botanists
266: It's Impossible Being Green
265: Summer Superhero Spectacular: Final Rounds
253: Ignoring the Movie Completely
244: The Adventures of Maggie the Mutant
241: Shopping With Mrs. Gehrig
232: Learning to Love Heidi II
228: It's Not a Draft: Our 2014 Favorites
226: Stop Circulating the Tapes
225: A Very Different Idea of Fun
219: Terrible Things for Awful Reasons
217: Weird Reverse Hidden Charisma
203: Get to the Farting Aliens
199: Get This Man Some New Paint
198: A Critical Mass of Lady Geeks
181: You're the Christopher Reeviest
176: Solo Adventures (Our 2013 Favorites)
174: The Incomparable Christmas Spectacular
171: Pirate Politics (A Winter Reading List)
160: Super-Secret Sony MiniDiscs
199: "Regeneration" (ENT) with Erika Ensign
115: "Melora" (DS9) with Erika Ensign
9: "Errand of Mercy" (TOS) with Erika Ensign
684: Doctor Who New Year's Special: "Revolution of the Daleks"
675: The Mandalorian S2E3 Review: "Chapter 11: The Heiress"
613: Doctor Who S12E5 review: "Fugitive of the Judoon"
608: Doctor Who S12E3 review: "Orphan 55"
385: Star Trek: Discovery S1E14 Review: "The War Without, The War Within"
279: Game of Thrones S7E4 Review: "Spoils of War"
242: Doctor Who S10E3 Review: "Thin Ice"
172: Game of Thrones S6E7 review: "The Broken Man"
168: Game of Thrones S6E5 Review: "The Door"
139: The Expanse S1E9-10 Review: "Critical Mass" and "Leviathan Wakes"
135: The Expanse: S1E5-8 review
130: The Expanse: S1E2-4 review
124: The Expanse S1E1 review: "Dulcinea"
96: Doctor Who S9E2 review: "The Witch's Familiar"
345: Curiosity Killed the Crucible
341: Goodbye Plunging Torrents!
340: Three Mimics in a Trenchcoat
334: We've Been Everywhere--and Done Very Little
328: We're Specter Inspectors!
322: It Was Like This When We Got Here
303: The Gleam in the King's Eye, Part 3
302: The Gleam in the King's Eye, Part 2
301: The Gleam in the King's Eye, Part 1
284: The Last Temptation of Goats
281: Were There Ever Chads in Barovia?
276: Strahd von Zarovich: Dreamboat
275: The Hill I'm About to Die On
274: The Last Wine in All of Barovia
271: A Really Aggressive Salad
266: A Face Is a Map of a Person
261: Giant Bird and Associates
255: The Log Is Nature's Abacus
254: Quiverbottom and Associates
253: In the Jaws of the Champion
249: Very Special Holiday Episode
248: Backgammon in the Wine Gazebo
243: Follow Me To Great Deals!
239: A Most Interesting Bone Ghost
238: Little Joys in Big Barovia
237: Sad, Unfortunate, and On Fire
234: Big Trouble In Little Barovia
233: Let's Bury the Burgermeister
206: Good Cop, Bad Cop, Handsome Cop
204: Take Cover Behind Your Wizard
198: I Think Your Elf is Broken
196: Grifters Are Like Zombies
195: You'll Never Be Bandit 2 Now, Pal
192: High Fantasy in the Low Sewers
191: Thieves Cant is a Beautiful Language
185: I'm a Herder, Not a Fighter
178: What Do You Smell Besides Corpses?
177: The Room Really Ties the Rug Together
175: All Orc Poetry is Slam Poetry
174: Rope Me Once, Shame on Me...
173: Hell Bent for Orc Leather
164: This Party Is Complicated
153: Regdar's Unregulated School of Magic
152: My Mom Raised Me Not to Lie to a Bird
151: Hello from the Tragic Cavern
143: Death and Dying in Gamma World
138: Oh Man, My Mouth Tastes Like Goodberry!
135: Turn Left at the Shallow Graves
118: Please Roll Clockwork Bird
115: Party in the Front, Stables in the Back
112: This Is Turning Into a Death House
110: Not My Centipedes, Not My Circus
109: The Legendary Hugging Wall
107: Paladins Crying Uncontrollably
104: We Wreck Everything We See
99: That's Why You Should Floss
96: What's Left of Pieter Dragonforge
92: Science and Other Sciences
89: If You Build It, Bats Will Come
87: Every Combat Begins with Kay
86: Seven Against Two Is the Best Odds
85: This Really Ties the Room Together
83: Can We Crash at Your God's Place?
82: The Door Softened Them Up For Us
79: It's Never Too Late for Pew When You're in the Sewer
76: Where Do You See Yourself in Five Levels?
73: Two Muls, a Defiler, and a Beetle Place
68: Carlos, Have You Learned Nothing?
65: In That Trunk Is Some Funk
58: Unaffiliated Pottery Outpost
56: Professional Monkey Paw Operator
40: There's Always a Lesser Goblin
39: A Slug and a Nice Mint Julep
38: International House of Kobolds
37: This Guy's From Grand Rapids!
36: That Ship Has Sailed to Winch Town
35: Undermountain Thanksgiving
33: Should My Orb Still Be Glowing?
26: Wiggle the Something-or-Others
0.6: Rehearsing in the Zeppelin
0.5: Two-Fisted Tales of Tesla
253b: The Fat Man Meets The Thin Man
224c: They Really Know It's Christmas
220b: Halloween Candy Criteria
217b: Herb Alpert's Woody Allen's The Terminator
210b: Horses Die a Lot in the Future
184b: In Bed with Big Cardboard
181b: You're Not The Real Ginger!
177: Tony's Organs, Free to a Good Home
136: I Really Should Have Studied My Dans
123: Three of the Four Have Been to Space
113: Robbie Williams is Not Dead
107: I Solved a Question From the Future
104: There Are No Letters in Our Bingo
94: A Penguin Knows to Respect a Gun
80: The Answer's Always Michael George
68: It's Not All Horrible Childhood Memories
66: Low Definition: I Will See a Wrinklepuff
60: Feuding Families III: Pity Pass
48: Don't Read the Creepy Old Book
46: Dang, I Wish We Were Physicists
43: I Don't Know What Wapping Is
42: Game Night: International Genus
39: Low Definition: The Amount of Pan in a Thing
37: Low Definition: This Word Sucks
35: Introvocabulum: Overeager Judge
31: Low Definition: Tempted by the Little Man
29: Laser Cars are Really Sweet
18: Harry Potter and the Odor of the Weasel
17: Low Definition: Hempen Humbug
13: Game Night: Golfing with Hitler
6: Counterclockwise: Long TARDIS Nights
10: "Star Wars Episode I: The Phantom Menace" with Erika Ensign
12: Forget It, Fake, It's Chinatown
2: David J. Loehr and Erika Ensign
32: Sing Your Favorite Postal Code
31: We All Live at 123 Fake Street
24: Do You Want a Piece of Me?
23: A Cup or Two Will Benefit You
20: Properly Scared of Electricity
19: The Final Meal (of the Day)
17: Breakfast, Dinner, Launch--No, Lunch!
15: Really, We Never Stop Eating
10: M Is for the Many Names We Gave Her
72: A (Not) Definitive Guide to Christmas
71: You Could Kill Someone With That Scarf
32: It's Not His Personality, It's His Hair
20: Survival Instincts of a Drunk Beetle
0: Welcome to Agents of SMOOCH!
49: Shut Your Logic Brain Off And Just Go With It
47: Angela Lansbury, Comin' In Hot
42: A Hot Chocolate of a Movie
41: The Barbara O'Neil Memorial Highway
19: Horton-ing and Blore-ing It Up
16: Does Cary Grant Ever Break s Sweat?
8: Cornelia is Trash. Or She's Not!