The Flesh Eaters, Part 1
A new party (with some returning characters) boldly strides toward adventure. And dumplings! And kaghhfeezzzz! Samson Jothem, K'ulkat, Etheline Karena Kenyatta, K'ronng, and Gwyndielle trek through a swamp and sample the local brew.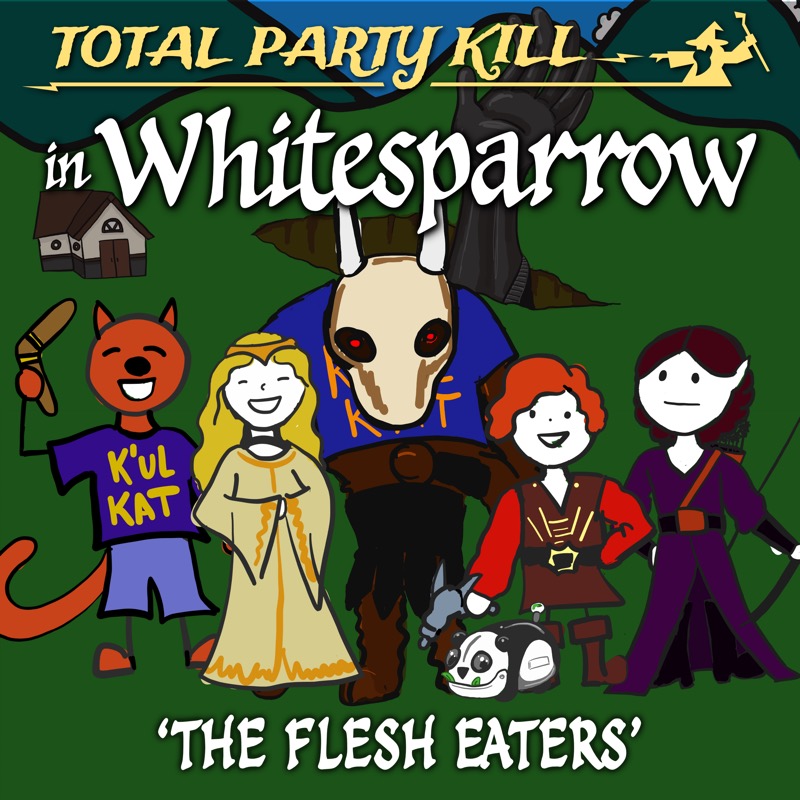 Listen to this episode (1 hour, 58 minutes)
Show Notes
"TPK in Whitesparrow" theme song by Jonathan Mann.
Edited by Erika Ensign.
Links