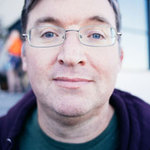 Jason Snell
Podcasts hosted by Jason Snell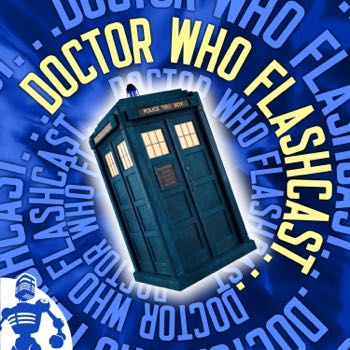 Doctor Who Flashcast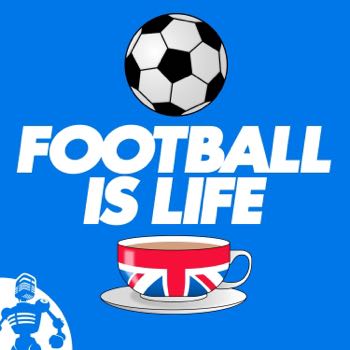 Football is Life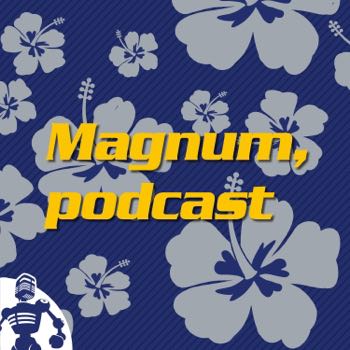 Magnum, podcast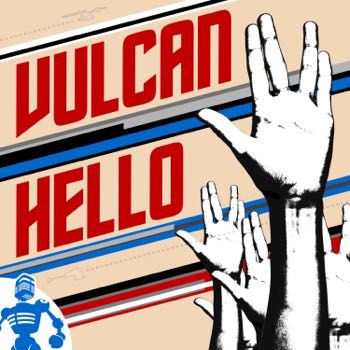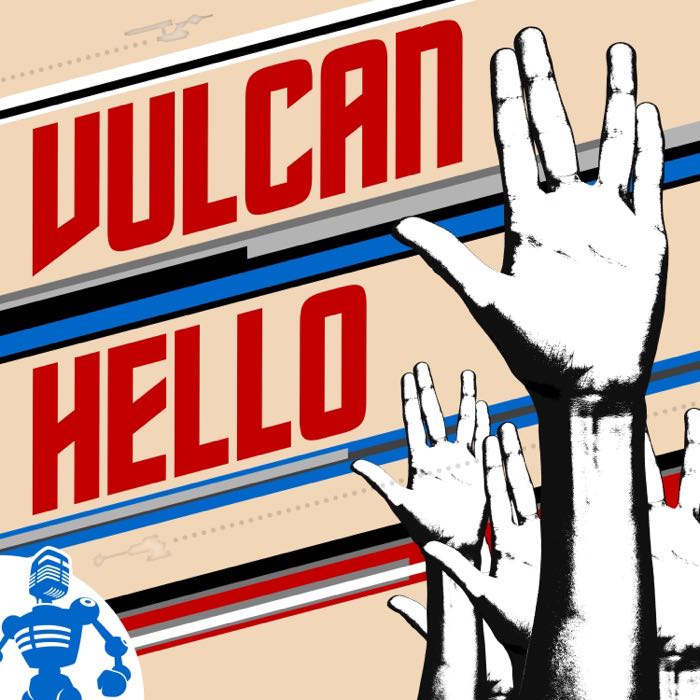 Vulcan Hello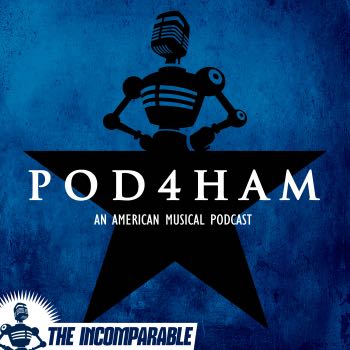 Pod4Ham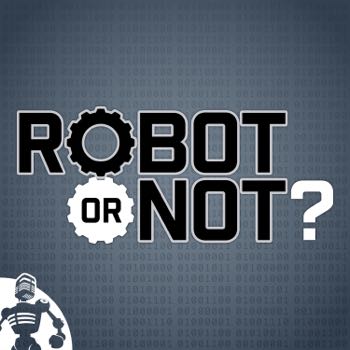 Robot or Not?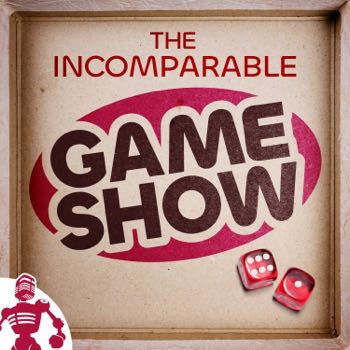 Game Show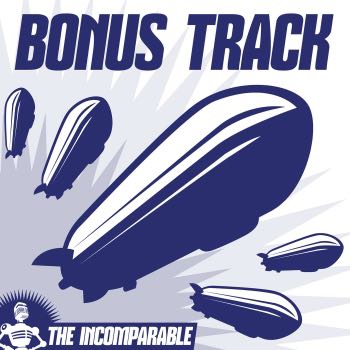 Bonus Track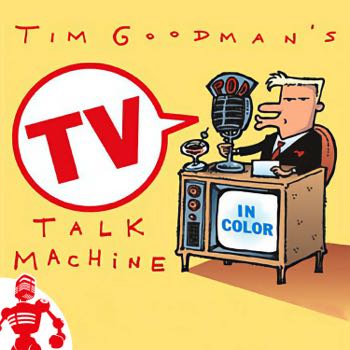 TV Talk Machine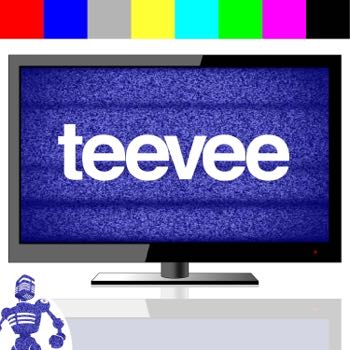 TeeVee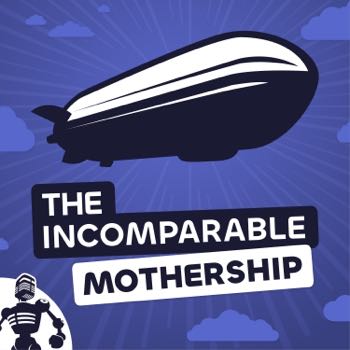 The Incomparable
Guest Host
444: Why People Don't Like Musicals
707: For All Mankind S2E10 Review: "The Gray"
705: For All Mankind S2E9 Review: "Triage"
703: For All Mankind S2E8 Review: "And Here's To You"
702: For All Mankind S2E7 Review: "Don't Be Cruel"
700: For All Mankind S2E6 Review: "Best-Laid Plans"
699: For All Mankind S2E5 Review: "The Weight"
698: For All Mankind S2E4 Review: "Pathfinder"
696: For All Mankind S2E3 Review: "Rules of Engagement"
692: For All Mankind S2E2 Review: "The Bleeding Edge"
690: For All Mankind S2E1 Review: "Every Little Thing"
623: Doctor Who S12E10 review: "The Timeless Children"
620: Doctor Who S12E9 review: "Ascension of the Cybermen"
619: Doctor Who S12E8 review: "The Haunting of Villa Diodati"
618: Doctor Who S12E7 review: "Can You Hear Me?"
615: Doctor Who S12E6 review: "Praxeus"
613: Doctor Who S12E5 review: "Fugitive of the Judoon"
606: Doctor Who S12E2 review: "Spyfall, Part 2"
604: Doctor Who S12E1 review: "Spyfall, Part 1"
582: Short Treks #6 Review: "The Trouble With Edward"
578: Star Trek: Short Treks #5 Review: "Q&A"
570: Game of Thrones S8E6 Review: "The Iron Throne"
566: Game of Thrones S8E5 Review: "The Bells"
564: Game of Thrones S8E4 Review: "The Last of the Starks"
561: Game of Thrones S8E3 review: "The Long Night"
557: Star Trek: Discovery S2E14 Review: "Such Sweet Sorrow, Part 2"
555: Game of Thrones S8E1 Review: "Winterfell"
554: Star Trek: Discovery S2E13 Review: "Such Sweet Sorrow"
552: Star Trek: Discovery S2E12 Review: "Through The Valley of Shadows"
550: Star Trek: Discovery S2E11 Review: "Perpetual Infinity"
546: Star Trek: Discovery S2E10 Review: "The Red Angel"
543: Star Trek: Discovery S2E9 Review: "Project Daedalus"
539: Star Trek: Discovery S2E7 Review: "Light and Shadows"
537: Star Trek: Discovery S2E6 review: "The Sound of Thunder"
535: Star Trek: Discovery S2E5 Review: "Saints of Imperfection"
532: Star Trek: Discovery S2E4 Review: "An Obol for Charon"
529: Star Trek Discovery S2E3: "Point of Light"
525: Star Trek: Discovery S2E2 Review: "New Eden"
520: Star Trek: Discovery S2E1 Review: "Brother"
515: Doctor Who 2019 New Year's Day Review: "Resolution"
506: Doctor Who S11E10 Review: "The Battle of Ranskoor Av Kolos"
499: Doctor Who S11E8 Review: "The Witchfinders"
497: Doctor Who S11E7 Review: "Kerblam!"
491: Doctor Who S11E6 Review: "Demons of the Punjab"
487: Doctor Who S11E5 review: "The Tsuranga Conundrum"
484: Doctor Who S11E4 review: "Arachnids in the UK"
480: Doctor Who S11E3 Review: "Rosa"
476: Doctor Who S11E2 Review: "The Ghost Monument"
473: Doctor Who S11E1 Review: "The Woman Who Fell to Earth"
470: Game of Thrones S1E10 Rewind: "Fire and Blood"
469: Game of Thrones S1E9 Rewind: "Baelor"
464: Game of Thrones S1E8 Rewind: "The Pointy End"
462: Game of Thrones s1e7 Rewind: "You Win Or You Die"
460: Game of Thrones s1e6 Rewind: "A Golden Crown"
456: Game of Thrones s1e5 Rewind: "The Wolf and the Lion"
455: Game of Thrones S1E4 Rewind: "Cripples, Bastards, and Broken Things"
454: Game of Thrones S1E3 Rewind: "Lord Snow"
453: "Game of Thrones" S1E2 Rewind: "The Kingsroad"
452: "Game of Thrones" S1E1 Rewind: "Winter is Coming"
366: Doctor Who 2017 Christmas Special Review: "Twice Upon a Time"
363: "Mr. Robot" Season 3 wrap-up review
288: Game of Thrones S7E7 Review: "The Dragon and the Wolf"
279: Game of Thrones S7E4 Review: "Spoils of War"
277: Game of Thrones S7E3 Review: "The Queen's Justice"
274: Game of Thrones S7E2 Review: "Stormborn"
271: Game of Thrones S7E1 Review: "Dragonstone"
264: Doctor Who S10E11 Review: "World Enough and Time"
263: Doctor Who S10E10 Review: "The Eaters of Light"
262: Doctor Who S10E9 Review: "Empress of Mars"
260: Doctor Who S10E8 Review: "The Lie of the Land"
257: Doctor Who S10E7 Review: "Pyramid at the End of the World"
250: Doctor Who S10E5 Review: "Oxygen"
247: Doctor Who S10E4 Review: "Knock Knock"
244: The Expanse Season 2 wrap-up
240: Doctor Who S10E2 Review: "Smile"
239: Doctor Who S10E1 Review: "The Pilot"
231: The Expanse Season 2 Midterm Check-In
218: The Expanse S2E1-2 Review: "Safe" and "Doors and Corners"
212: Doctor Who review: "The Return of Doctor Mysterio"
194: "Mr. Robot" Season 2 wrap-up review
188: Mr. Robot review: eps2.1-2.3
183: Mr. Robot review: "eps2.0_unm4sk.tc" (part 1 and 2)
177: Game of Thrones S6E10 review: "The Winds of Winter"
175: Game of Thrones S6E9 review: "Battle of the Bastards"
174: Game of Thrones S6E8 review: "No One"
172: Game of Thrones S6E7 review: "The Broken Man"
168: Game of Thrones S6E5 Review: "The Door"
130: The Expanse: S1E2-4 review
122: Arrow S4E8 review: "Legends of Yesterday"
63: Game of Thrones S5E3 review: "High Sparrow"
58: Game of Thrones S5E1 review: "The Wars to Come"
169: The Hairless Head of Lars Huntington
161: Cleveland Browns Callback
136: I Really Should Have Studied My Dans
133: Did You Play Music, Dr. Boogie?
60: Feuding Families III: Pity Pass
48: Don't Read the Creepy Old Book
45: The Incomparable's Ten-Foot Poll
42: Game Night: International Genus
38: Game Night: Gospel According to Short Round
32: Intangibility is a Serious Problem
25: Counterclockwise: Order of the University of Phoenix
18: Harry Potter and the Odor of the Weasel
14: Counterclockwise: Zombie King
13: Game Night: Golfing with Hitler
11: Counterclockwise: All-Father Knows Best
6: Counterclockwise: Long TARDIS Nights
4: Counterclockwise: Lost in Stars
2: Counterclockwise: Space Minivan
26: "Genesis" with... Antony Johnston?!
58: "The Galaxy, and the Ground Within" by Becky Chambers
47: "Famous Men Who Never Lived" by K. Chess
42: "Children of Ruin" by Adrian Tchaikovsky
41: "Fall; or, Dodge in Hell" by Neal Stephenson
33: "Spinning Silver" by Naomi Novik
21: "Impostor Syndrome" by Mishell Baker
20: "The Golden Minute" by John Birmingham
18: "Banana: The Fate of the Fruit That Changed the World" by Dan Koeppel
16: "The Ends of the World" by Peter Brannen
10: "The Flowers of Vashnoi" by Lois McMaster Bujold
9: "The Calculating Stars" by Mary Robinette Kowal
6: "All Systems Red" by Martha Wells
2: "The Prodigal Tongue" by Lynne Murphy
22: "Inverting the Pyramid of Success" (S2E12)
7: "Make Rebecca Great Again" Rewatch (S1E7)
Guest Panelist
98: Obscure References and Sadness
70: At the Time, They Were Just Average Height
235: "The Alternative Factor" (TOS) with Jason Snell
222: "Amok Time" (TOS) with Jason Snell
208: "Coming of Age" (TNG) and "Picard" trailer with Jason Snell
183: New Spock, Old Picard (news update with Jason Snell)
176: "Equinox Part 1 and Part 2" (VOY) with Jason Snell
148: "Critical Care" (VOY) with Jason Snell
101: Requiem for Methuselah (TOS) with Jason Snell
81: "Star Trek IV: The Voyage Home" with David J. Loehr, Tony Sindelar, and Jason Snell
1: "Tapestry" (TNG) with Jason Snell
595: The Mandalorian S1E3 Review: "Chapter 3: The Sin"
517: Daredevil S3E5 Review: "The Perfect Game"
516: Star Trek: Discovery Short Treks #4 Review: "The Escape Artist"
513: Star Trek: Discovery Short Treks #3 Review: "The Brightest Star"
493: Star Trek: Discovery Short Treks #2 Review: "Calypso"
474: Star Trek: Discovery Short Treks #1 Review: "Runaway"
467: The Good Place Rewind: S1E12-13
392: Star Trek: Discovery S1E15 Review: "Will You Take My Hand"
385: Star Trek: Discovery S1E14 Review: "The War Without, The War Within"
380: Star Trek: Discovery S1E13 Review: "What's Past is Prologue"
375: Star Trek: Discovery S1E12 Review: "Vaulting Ambition"
368: Star Trek: Discovery S1E10 Review: "Despite Yourself"
344: Star Trek: Discovery S1E9 Review: "Into the Forest I Go"
338: Star Trek: Discovery S1E8 Review: "Si Vis Pacem, Para Bellum"
325: Star Trek: Discovery S1E6 Review: "Lethe"
302: Star Trek: Discovery S1E2 Review: "Battle at the Binary Stars"
301: Star Trek: Discovery S1E1 Review: "The Vulcan Hello"
223: The Flash S3E13 Review: "Attack on Gorilla City"
196: The Flash S3E1 Review: "Flashpoint"
181: Daredevil Rewind S2E13: "A Cold Day in Hell's Kitchen"
152: Daredevil Rewind S2E3: "New York's Finest"
151: Daredevil S2E2 Rewind: "Dogs to a Gunfight"
133: Legends of Tomorrow S1E1 review: "Pilot, part 1"
120: Jessica Jones Rewind: Episodes 1-4
85: Daredevil Rewind: The Finale
341: Goodbye Plunging Torrents!
340: Three Mimics in a Trenchcoat
334: We've Been Everywhere--and Done Very Little
328: We're Specter Inspectors!
322: It Was Like This When We Got Here
321: Murder on the Eberron Express, Part 3
320: Murder on the Eberron Express, Part 2
319: Murder on the Eberron Express, Part 1
303: The Gleam in the King's Eye, Part 3
302: The Gleam in the King's Eye, Part 2
301: The Gleam in the King's Eye, Part 1
296: The Well of the Black Sun, Part 3
295: The Well of the Black Sun, Part 2
294: The Well of the Black Sun, Part 1
293: The Dwarven Vault, Part 2
292: The Dwarven Vault, Part 1
261: Giant Bird and Associates
255: The Log Is Nature's Abacus
254: Quiverbottom and Associates
253: In the Jaws of the Champion
222: Look At My Beautiful Cone
220: Every Death Is a Data Point
218: This Fountain Counts Rats
216: Trust Me, I've Got a Plan
213: The Best Adventures Start With Lies
206: Good Cop, Bad Cop, Handsome Cop
204: Take Cover Behind Your Wizard
203: Our Cleric Has the Bloodlust
196: Grifters Are Like Zombies
195: You'll Never Be Bandit 2 Now, Pal
192: High Fantasy in the Low Sewers
191: Thieves Cant is a Beautiful Language
185: I'm a Herder, Not a Fighter
153: Regdar's Unregulated School of Magic
152: My Mom Raised Me Not to Lie to a Bird
151: Hello from the Tragic Cavern
138: Oh Man, My Mouth Tastes Like Goodberry!
135: Turn Left at the Shallow Graves
118: Please Roll Clockwork Bird
115: Party in the Front, Stables in the Back
104: We Wreck Everything We See
99: That's Why You Should Floss
96: What's Left of Pieter Dragonforge
92: Science and Other Sciences
89: If You Build It, Bats Will Come
87: Every Combat Begins with Kay
86: Seven Against Two Is the Best Odds
85: This Really Ties the Room Together
83: Can We Crash at Your God's Place?
82: The Door Softened Them Up For Us
79: It's Never Too Late for Pew When You're in the Sewer
76: Where Do You See Yourself in Five Levels?
73: Two Muls, a Defiler, and a Beetle Place
68: Carlos, Have You Learned Nothing?
65: In That Trunk Is Some Funk
58: Unaffiliated Pottery Outpost
56: Professional Monkey Paw Operator
40: There's Always a Lesser Goblin
39: A Slug and a Nice Mint Julep
38: International House of Kobolds
37: This Guy's From Grand Rapids!
36: That Ship Has Sailed to Winch Town
35: Undermountain Thanksgiving
33: Should My Orb Still Be Glowing?
26: Wiggle the Something-or-Others
20: Do You Know the Mushroom Man?
18: Pick Out a Pretty Headstone
2: We've Been In Worse Situations
0.7: Layers: The World of Tomorrow (Live)
0.6: Rehearsing in the Zeppelin
0.5: Two-Fisted Tales of Tesla
0.3: The Spooky Twist; The Fog
0.2: Two-Fisted Tales of Tesla; Jenny Lane
0.2: Two-Fisted Tales of Tesla; Jenny Lane
172: National Bola Association
157: Waiting For It To Be Norwegian
152: Everybody Had Weltschmerz
118: Resources and Wood and Stuff
107: I Solved a Question From the Future
101: The Low Definition '18 Christmas Special
80: The Answer's Always Michael George
78: There Are No Hamburgers in the Phantom Zone
77: The Low Definition Holiday Special!
76: Would You Like to Buy an Apple?
73: Dinosaur Jousting with Pitchforks
61: Inclined To Go For The Liquor
58: Low Definition XI: Lesser of Two Weevils
50: Low Definition: A Family of Clowns
44: Low Definition: The Wicker Moze
37: Low Definition: This Word Sucks
31: Low Definition: Tempted by the Little Man
27: Low Definition: Lake Tourist
26: Pundit Showdown: Rivalry of the Fruits
23: Low Definition: Space Blobs
19: Low Definition: The Liripoop Interlude
17: Low Definition: Hempen Humbug
10: Pundit Showdown: February Flashback Edition
68: "Micronauts" with Jason Snell
1: "Stargate SG-1" with Jason Snell
22: Remember When We Were Punk Rock?
52: "Loki" and the "Ted Lasso" S2 premiere
50: "Ferris Bueller's Day Off"
49: "Star Trek IV: The Voyage Home"
42: Myke at the Matinee: "Hamilton"
40a: "Star Wars: The Last Jedi"
39: "Terminator 2: Judgment Day"
28: "Blade Runner: The Final Cut"
14: "Star Trek II: The Wrath of Khan"
13a: "Star Wars: The Force Awakens"
10: "Back to the Future Part II"
18: Stranger in a Strange Land
6: "Variations Under Domestication" (S1E6)
16: Friends In Your Ears: Brad Dowdy and Jason Snell