Mikah Sargent
Tech enthusiast. Graphic designer. Aspiring polymath. Operator of a sparkling mind.
Podcasts hosted by Mikah Sargent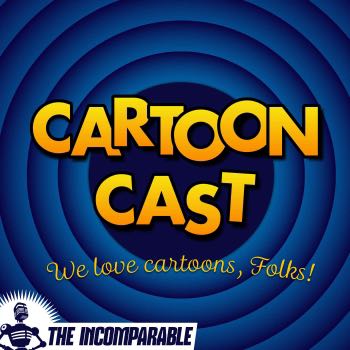 Cartoon Cast
Guest Host
12: Straight-Up "Silence of the Lambs"
40: Feelin' Hot Hot Hot (S3E11)
35: Something Weird Is Going On: What Did Jan Say? (S3E7)
34: Not a Costume Party (S3E6)
23: Good morning, Vietnam! (S2E17)
22: New York, City of Love (S2E16)
19: Jim and Pam and Me (S2E13)
11: Three-Hole-Punch Jim (S2E5)
10: Everybody Hurts ... Sometimes (S2E4)
8: That's What She Said (S2E2)
Guest Panelist
179: "Rogue Planet" (ENT) with Mikah Sargent
150: "Counterpoint" (VOY) with Mikah Sargent
107: "Prodigal Daughter" (DS9) with Mikah Sargent
82: "The Omega Glory" (TOS) with Mikah Sargent
187: "Stranger Things": Season 1 review
183: Mr. Robot review: "eps2.0_unm4sk.tc" (part 1 and 2)
128: Jessica Jones Rewind: Episodes 9-13
125: Jessica Jones Rewind: Episodes 5-8
120: Jessica Jones Rewind: Episodes 1-4
284: The Last Temptation of Goats
281: Were There Ever Chads in Barovia?
276: Strahd von Zarovich: Dreamboat
275: The Hill I'm About to Die On
274: The Last Wine in All of Barovia
271: A Really Aggressive Salad
266: A Face Is a Map of a Person
264: My Favorite Flavor is 'Combination'
249: Very Special Holiday Episode
248: Backgammon in the Wine Gazebo
243: Follow Me To Great Deals!
239: A Most Interesting Bone Ghost
238: Little Joys in Big Barovia
237: Sad, Unfortunate, and On Fire
234: Big Trouble In Little Barovia
233: Let's Bury the Burgermeister
177: The Room Really Ties the Rug Together
175: All Orc Poetry is Slam Poetry
174: Rope Me Once, Shame on Me...
173: Hell Bent for Orc Leather
164: This Party Is Complicated
159: A Dog, a Priest, and a Brain Surgeon
143: Death and Dying in Gamma World
112: This Is Turning Into a Death House
110: Not My Centipedes, Not My Circus
109: The Legendary Hugging Wall
107: Paladins Crying Uncontrollably
73: Dinosaur Jousting with Pitchforks
68: It's Not All Horrible Childhood Memories
66: Low Definition: I Will See a Wrinklepuff
29: Laser Cars are Really Sweet
159: I am No One's Father, Papa, or Daddy
12: Mikah Sargent and Tom Bridge
65: One Sheet of Paper (S4E13)
64: Clash of the Titans (S4E12)
63: One-Stop Customer Experience (S4E11)
59: The Overkill Killer (S4E7)
58: Big Butt, Bigger Heart (S4E6)
54: Where are the TURTLES?!? (S4E2)
53: Michael Scott's Dunder Mifflin Scranton Meredith Palmer Memorial Celebrity Rabies Awareness Pro-Am Fun Run Race for the Cure (S4E1)
50: Emergency Anti-Flashing Task Force (S3E21)
45: Business is Always Personal (S3E16)
44: Employer of the Bride (S3E15)