EPISODES MENTIONED

439
We all suspected Sony's new animated Spider-Man movie would be a slapdash cash grab. Instead, "Spider-Man: Into the Spider-Verse" is one of the best animated movies of this or any other year, with great characters, an exciting story, and a mind-boggling visual style that changes the game for animation and superhero movies alike. We come in praise of Miles Morales, Peter B. Parker, and all the other spiders who populate this delightful gift of a film.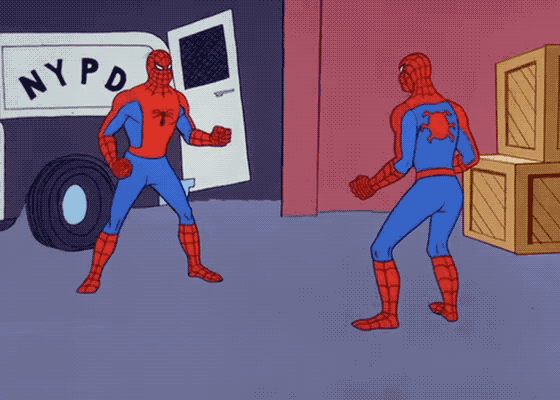 December 30, 2018 • 1 hour, 1 minute • Jason Snell with Kelly Guimont, Kathy Campbell, Moisés Chiullan, Monty Ashley and Tony Sindelar
362
Despite a lot of trepidation based on previous lackluster film efforts, our panel rushed out to their local cinemas to see "Spider-Man: Homecoming" and came away with a pleasant surprise! They made a good Spider-Man movie! But did Tony Stark save the day, or just get in the way? Does Michael Keaton give a better villain performance than he ever did as a superhero? Did Tom Holland wear the suit, or did the suit (which talks, by the way) wear him? Our very own sinister six take apart the highs and lows of this exciting new chapter in the cinematic life of our favorite wall-crawler.
July 15, 2017 • 1 hour, 24 minutes • Jason Snell with Chip Sudderth, Moisés Chiullan, Brianna Wu, David J. Loehr and Guy English
119
With great power comes the responsibility to book great guests. And so when it came time to discuss "The Amazing Spider-Man" and Spidey in general, Jason turned to reknowned spider-fans Andy Ihnatko and Dan Benjamin. We discuss how the Spidey in the new movie is a different sort of guilt-trip superhero. Dan explains why you can't actually kill a spider. Andy previews his new comic book, The Indigestible Spider-Man. We touch on the changes in Ultimate Spider-Man and speculate about the soon-to-arrive Amazing Spider-Man #700. Jason sings two different Spidey theme songs and does his J. Jonah Jameson impression. This giant-sized episode is more Spidey than you can shake a web at.
December 15, 2012 • 1 hour, 41 minutes • Jason Snell with Andy Ihnatko and Dan Benjamin