Zombies, zombies everywhere, and never a cricket bat when you need it. We convene to discuss the latest episode of Legends of Tomorrow which pays homage to the horror movie sub-genre. Then, in a supersized Superhero Sweep segment we discuss Ruby Rose's surprise departure from Batwoman, the official plans to release "The Snyder Cut", and our impressions of the first episode of DC Universe/CW's Stargirl.
Lian Yu will live forever in our hearts, so why not get a commemorative t-shirt?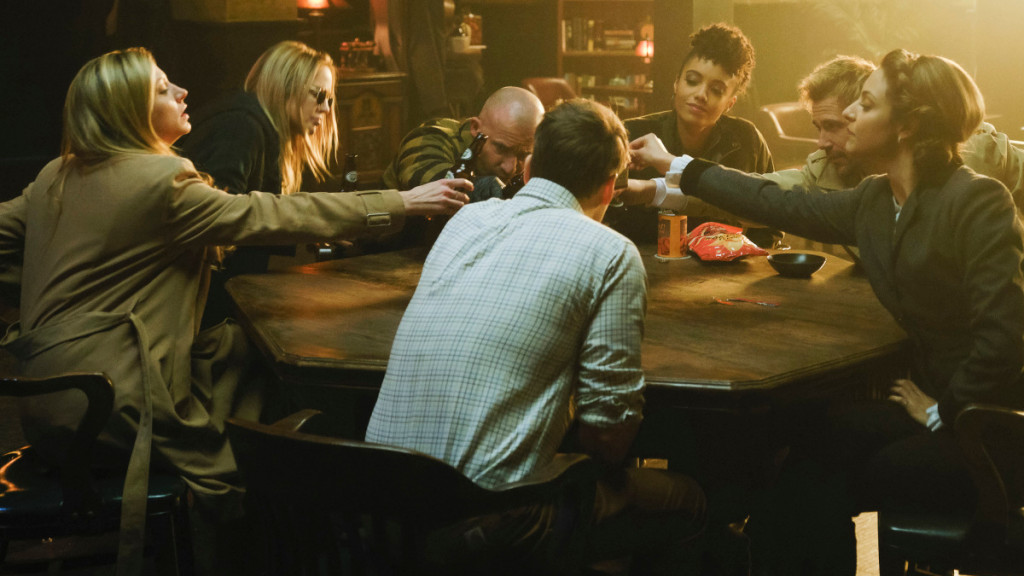 To get your question discussed on the show, email us at biff@theincomparable.com or find us on Twitter.
May 20, 2020 • 1 hour, 22 minutes • Dan Moren, John Moltz and Guy English
---
With Legends of Tomorrow on a coronavirus-prompted break, we take this week to dive into some explorations of the worst superhero movies that we've consumed, how Marvel might finally address the Fantastic Four and Doctor Doom, and what our comfort food watches are. But not without our usual digressions in to Star Trek and Star Wars. Plus, a few letters have reached us in our self-imposed isolation.
March 25, 2020 • 1 hour, 8 minutes • Dan Moren, John Moltz and Guy English
---
Lisa Schmeiser joins Tony to discuss three "Justice" League episode ("Wild Cards" parts 1 and 2 and "Epilogue"), the Justice League in general, and our favorite versions of Batman.
July 17, 2017 • 39 minutes • Tony Sindelar with Lisa Schmeiser
---