The Night Blade, Part 2
Gwyndielle, Thamia, Quewaris, Carrocon, and Li have dispatched some bandits, but so many questions remain! Has the Night Lord truly returned? Or is someone marketing their banditry with his name? Everyone stop looking at the hand and try to figure this one out, okay?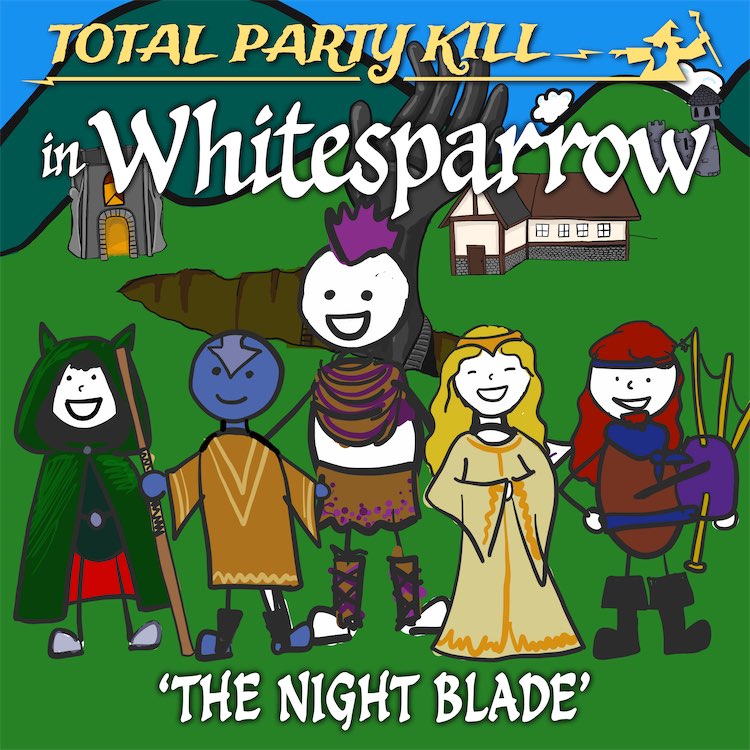 Listen to this episode (1 hour, 45 minutes)
Show Notes
"TPK in Whitesparrow" theme song by Jonathan Mann.
Links