Biff!
#33
February 19, 2020
Legends of Tomorrow Season 5, Episode 4
Legends of Tomorrow S5E4: "A Head of Her Time"
Vive la France! This week, it's back to the French Revolution for our time-traveling crew, as we recap the latest episode of Legends of Tomorrow. We discuss adult relationships, a turn into darkness, and the importance of a DJ with a s'more for a head. Then, in our Superhero Sweep segment, we discuss the latest season of The Flash and how it's foregrounded Iris West-Allen. Finally, on our Letters Page, how we watch superhero shows.
Lian Yu will live forever in our hearts, so why not get a commemorative t-shirt?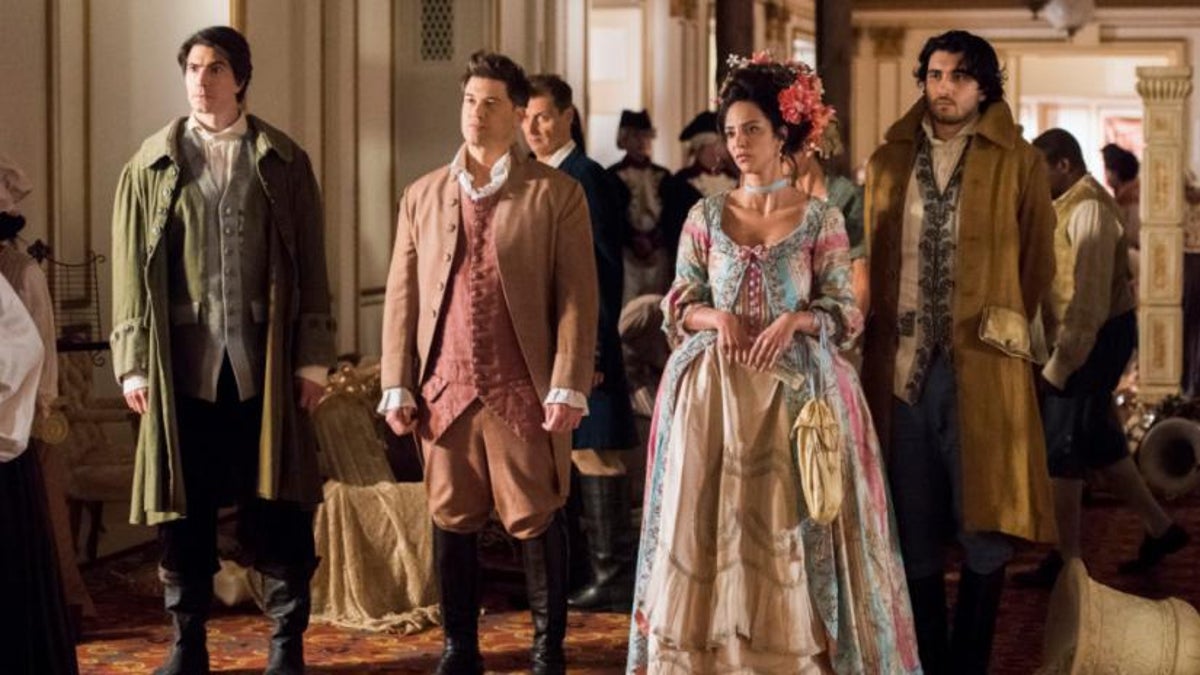 To get your question discussed on the show, email us at biff@theincomparable.com or find us on Twitter.
Listen to this episode (1 hour, 3 minutes)