Biff!
#128
February 24, 2022
Legends of Tomorrow, Season 7, Episode 12
Legends of Tomorrow S7E12: "Too Legit to Quit"
Is it all over for our heroes? Ehhh, probably not. We're back to cover the penultimate episode of Legends of Tomorrow's seventh season, and discuss seeing our futures, two characters with childlike wonder, and just letting the cast loose to have fun. Then, in our Superhero Sweep segment, we delve into if, when, and how Marvel might choose to adapt its former Netflix shows into the MCU.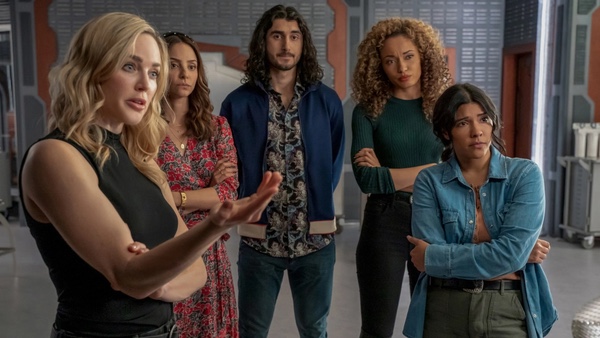 To get your question discussed on the show, email us at biff@theincomparable.com or find us on Twitter.
Listen to this episode (58 minutes)