"Justice" (TNG) with Katie Mack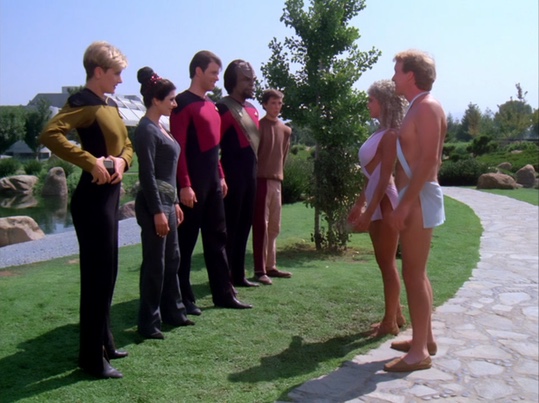 Katie Mack, astrophysicist and author, joins Scott to discuss TNG's Justice (S1E8). Their feelings about Wesley Crusher, a bizarre God Orb, and scantily clad aliens are discussed as Katie and Scott get a true TNG Season 1 Experience.
Be sure to pre-order Katie's book "The End of Everything: (Astrophysically Speaking)."
Note: This episode was also recorded in the "before time" when we weren't dealing with a global health crisis.
Listen to this episode (43 minutes)
Show Notes
Watch yourself: