Where or When: The Second Hand Unwinds
Check out our co-production with Lost Girls Theatre, a time-traveling beach read of a romcom, Where or When, created by Andie Arthur and David J. Loehr.
Meet Liv and Will, living their happily ever after. She's an event planner, he's a university librarian. All is right with their world.
And then, the university is bequeathed an estate named Avalon…
Get lost with us in the worlds of Where or When.
If you enjoyed this episode and want to hear more, the first five episodes are already available here, with five more to go this season. The timelines get ever more tangled, and what's that? Could a certain time traveler familiar to Radio Theater listeners show up at some point? Could be…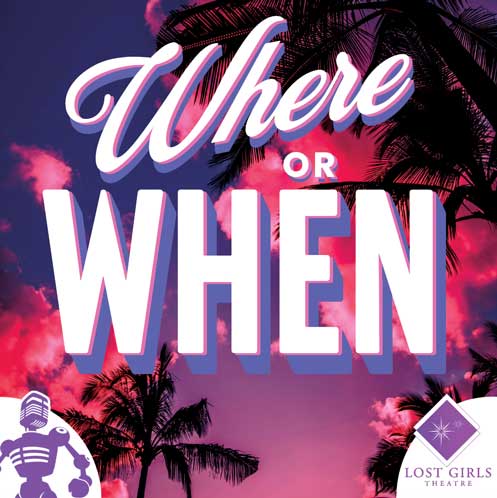 Listen to this episode (26 minutes)
Show Notes
Written by David J. Loehr
Directed by Katherine Siegel

Alicia Cruz — Liv
Jordon Armstrong — Will
Juno Hopson — Luna
Tracey Barrow-Schoenblatt — Mallory
Thiana Barrick — Tess
Marcos Fuentes — Levinson

Where or When was created by Andie Arthur and David J. Loehr
Associate Producer: Zoe Garnett

A production of Lost Girls Theatre and the Incomparable Radio Theater.

This series is presented with the support of the Miami-Dade County Department of Cultural Affairs and the Cultural Affairs Council, the Miami-Dade County Mayor and Board of County Commissioners.
Subscribe to Incomparable Radio Theater