"The Next Phase" (TNG) with Justin Michael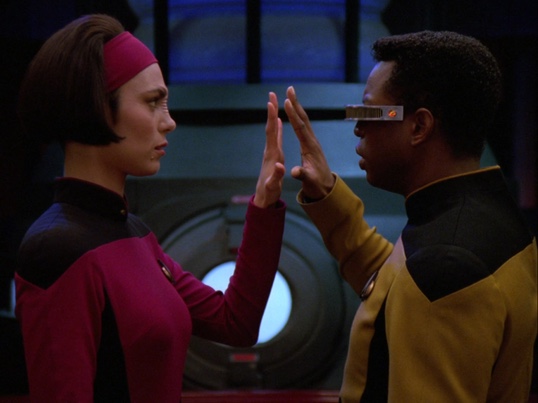 Justin Michael, Star Trek fan, editor of Less than or Equal, and problem solver, joins Scott to discuss TNG's The Next Phase (S5E24). Romulans, being out of phase, not thinking too hard about science, close talkers, and Ensign Ro are just a few of the topics covered in this episode.
Next on Random Trek… another surprise!
Listen to this episode (44 minutes)
Show Notes
Watch The Next Phase yourself: