"The Enemy Within" (TOS) with Frank Wu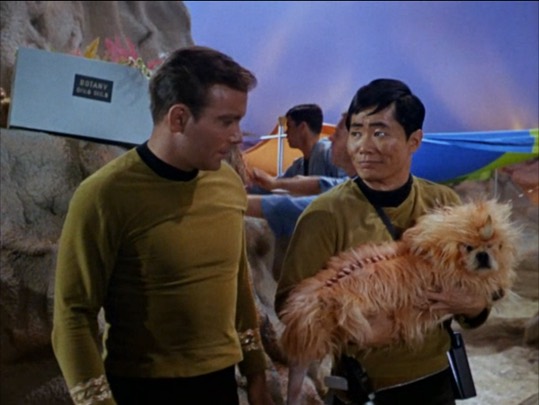 Frank Wu, Hugo award winning artist, joins Scott to discuss "The Enemy Within" (TOS S1E4). Transporter malfunctions, freezing Sulus, dogs in costumes, and the monster that is inside all of us are all in this episode. Scott and Frank talk about the lyrics to the TOS theme song, what makes us us, the lack of empathy towards Yeoman Rand, and no one thought to take a parka down to an ice planet.
Next on Random Trek: The Visitor (DS9).
Listen to this episode (49 minutes)
Show Notes
Watch it yourself: