"Lessons" (TNG) with Kara Scott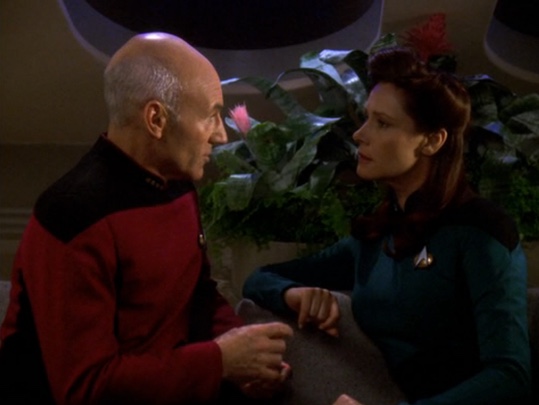 Kara Scott, poker player and reporter, joins Scott to discuss "Lessons" (TNG S6E19). Awkward kissing, poor Picard wardrobe choices, and a roll out keyboard - This episode has it all. Kara and Scott discuss all manner of things including what it is like to date a Capt. Kirk, mature relationships, and how Capt. Picard makes us a little gooey inside.
Next on Random Trek: The Enemy Within (TOS).
Listen to this episode (45 minutes)
Show Notes
Watch Lessons yourself: