"Loud As A Whisper" (TNG) with Myke Cole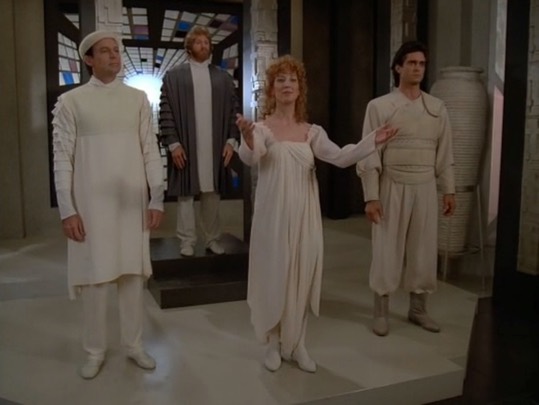 Myke Cole, writer and Capt. America fan, joins Scott to talk about Loud As A Whisper (TNG S2E5).
We discuss how accurate the depiction of the military is on TNG, why it is ok that Wesley is driving the Enterprise, the state of lighting on Solais V, and use the phrase "lust warrior" fairly often. We also talk about how this episode has so many good themes, and yet still comes off a little bit on the wrong foot. Also, Riva's hair.
Listen to this episode (45 minutes)
Show Notes
Watch it yourself: