"Clues" (TNG) with Carrie Anne Castillo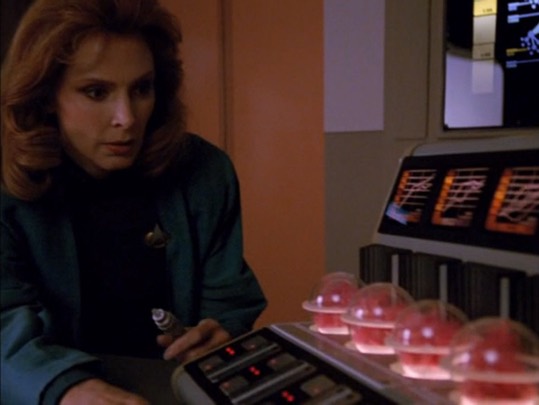 Carrie Ann Castillo, the woman behind The Little Big Blog joins Scott to discuss "Clues" (TNG S4E14). There's a mystery afoot. How do we know this? Well, the episode is called "Clues" and Capt. Picard keeps reminding us that there's a mystery to solve. Data is acting oddly, Troi gets possessed, and the growth rate of moss is a super important plot point. What more can you ask from an episode of Star Trek?
Listen to this episode (44 minutes)
Show Notes
See the pictures Carrie Anne was talking about on her blog.
Watch it yourself: