"Ethics" (TNG) with Aaron Reynolds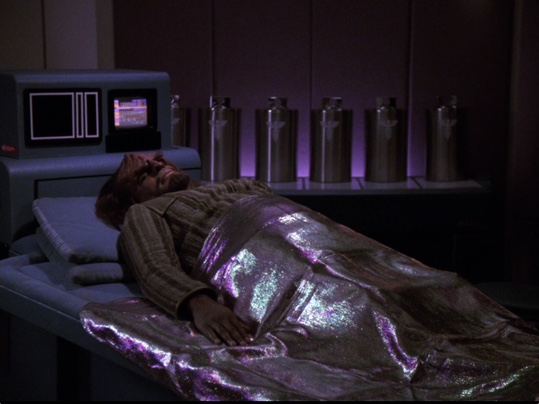 Aaron Reynolds, the person behind the hit Twitter accounts Swear Trek and Effin Birds (now a book! Buy the book!), joins Scott to discuss TNG's Ethics (S5E16). A very light barrel falls on Worf with oddly disastrous results! Topics include why this episode could only happen in the 5th season, how much we like Capt. Styles, and the sorry state of Klingon medicine.
This episode of TNG, and the podcast, discuss suicide. Remember, you aren't alone. Please reach out for help if you need it.
Listen to this episode (45 minutes)
Show Notes
Watch Ethics yourself: