Clear the way for the Klickitcast!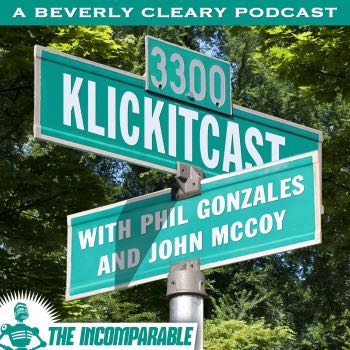 I'd like to welcome a new podcast to the network—Klickitcast, hosted by Phil Gonzales and Sophomore Lit John McCoy. It's a podcast about Beverly Cleary, where Phil and John will be reading through most, if not all, of Cleary's books.
The creator of Beezus and Ramona recently turned 100, and it's cool to launch a podcast about her work right now.
—Jason Snell
Posted April 29, 2016 10:00 AM.